Step 1:
Walk Through Audit
ICEE engineers conduct an audit to simulate the impact of the ICEE Control Systems on the existing operations and the quantum of potential savings.
(No cost to customers)
Step 2:
Findings Discussions with Customers
Findings are discussed to determine the go forward strategies and mode of engagement that best suites the Customer.
Step 3:
Chiller Plant Load Segregation
ICEE installs the necessary equipment to determine current chiller load and identify other issues that could impact savings potential. (Note that this chiller plant load segregation step is an optional step)
Step 4:
Commercial Negotiations
ICEE offers both outright purchase and fully funded options including comprehensive maintenance and risk management.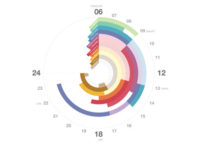 Step 5:
Installation and Benchmarking
On commencement, field devices and necessary equipment are installed for the purpose intended; upon which benchmarking studies are conducted to provide baseline data for future savings calculations.
Step 6:
Client Acceptance Procedures
Our study results and savings achievement are submitted for approval before commencement of savings and corresponding billings are initiated.  Our customers also can opt for independent verification.
Step 7:
Commencement of Savings
Upon the commencement of savings, customers will be able to view information on-site and on our cloud supported performance management modules.  The ICEE cloud-based command center uses powerful analytics coupled with our patented algorithms to provide optimizations, alarms, and alerts over and above monthly savings reports and operational statistics.
Step 8:
Savings Advancement
As a continuous self-learning system, the ICEE Control system is adaptive and adoptive, thus improving on saving parameters as it progresses forward.  Typically, a site will enjoy savings immediately and see increments as the system progresses and very quickly within first two months, the system will optimise the operations fully.
Step 9:
Analytics and Statistics
ICEE provides cloud-based analytics, statistics and trends for continuous improvement in energy management and overall facility management facilitations. ICEE is continuously striving for excellence and we constantly challenge ourselves to add more parameters of relevance for our customers to improve their operations.
iCEE Control System is an Autonomous Optimisation & Energy Saving System for Comfort, Process & Precision Cooling